no
Villa Brown Rothschild
BOUTIQUE HOTEL IN TEL AVIV
Villa Brown Rothschild in Tel Aviv, is quite the gem, right at the heart of the White City that is Tel Aviv. Located at the crossroad of Yavne Street and Rothschild Boulevard, in a beautiful 1932 eclectic conservatory, the Villa Brown Rothschild is designed as an elegant private house with a classic touch that provides just the right amount of quality stay. Villa Brown Rothschild's central location is a perfect starting point for visitors, looking to get the real feel of the Tel Aviv vibes, with the best restaurants, bars, galleries and cafes located just outside the door. If you've ever imagined what it is like to live in style on Rothschild Blvd, even for a night - this is the place.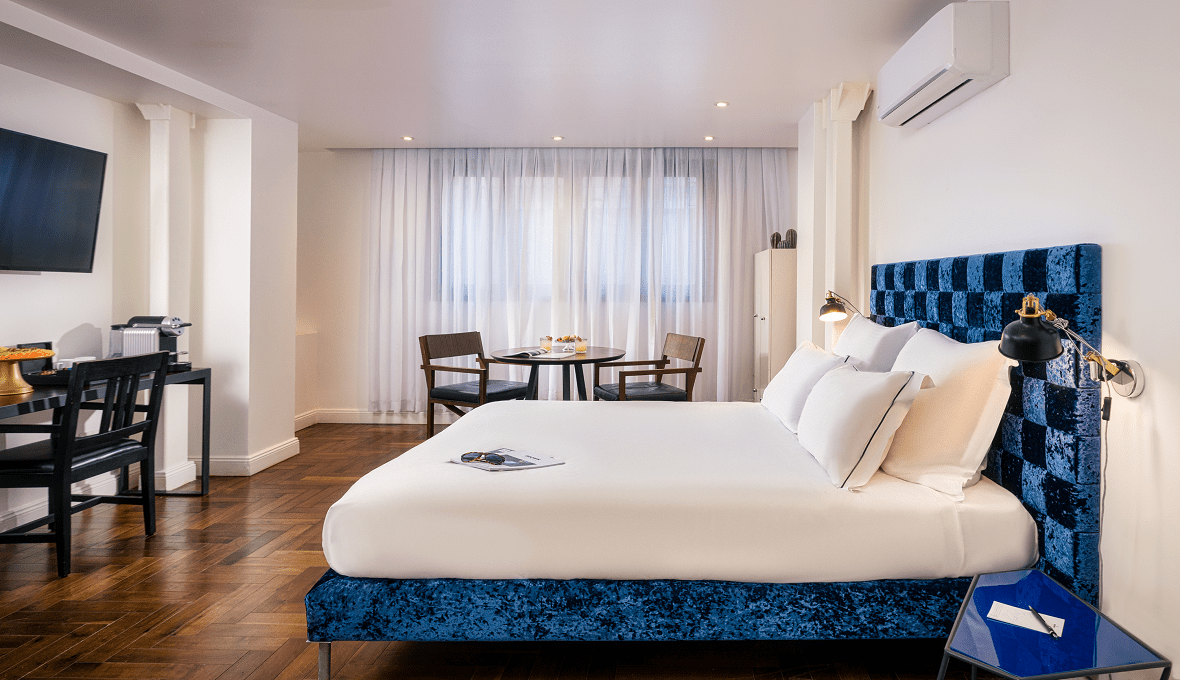 ROOMS
Villa Brown Rothschild has 19 stylish rooms, inspired by the local and classic style. Thanks to the unique structure and the preservation process, the rooms have high ceilings, an elegant wooden floor and some also have beautiful little balconies that overlook the city and its vibrant movement. The classic, yet up-to-date style, is also reflected in the small details: upscale decorative accessories, luxurious beds, quality linens, fine toiletries and an espresso machine in each room. Local vibes, with uncompromising hospitality standard.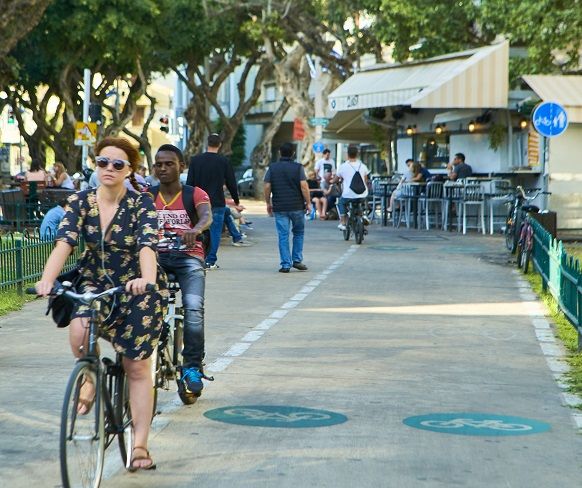 NEIGHBORHOOD
The location of both the Hotel and the Residence, on Yavne Street next to Rothschild Blvd, is the perfect starting point for everything that is fun and interesting in the city. Surrounded by numerous entertainment spots, some of the finest shops, cafes, clubs and bars are within a walking distance from the Hotel and Residence. A variety of contemporary art galleries, the famous Carmel Market and the National Theater, Habima, are located at the end of the boulevard. The trendy and colorful Nachalat Binyamin and the beach are a short drive away.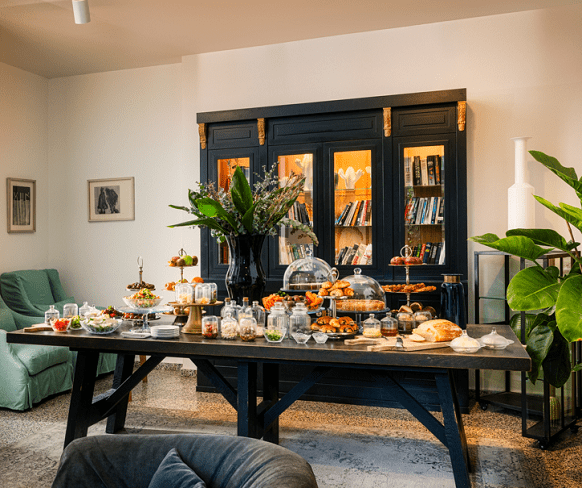 ELEVATED CONTINENTAL BREAKFAST
Start your day in Tel Aviv by tasting a great breakfast, served at the hotel lobby.
On the menu: Breads, fresh salads, dips, desserts, hot drinks and more.
That's what we call a taste of the city.
DESIGN & ARCHITECTURE
The Villa Brown Rothschild Hotel structure was built in 1932 and served as an elegant housing building. The building has undergone a renovation and preservation process and is considered to be one of the most beautiful buildings in the city. The Hotel's restrained design gives homage to the classic structure and living style, while adding a touch of luxury and modernity. The 19 rooms at the hotel were designed by the Israeli designer Daphne Castiel, using original Castiel furniture and providing an urban, intimate and authentic hospitality experience. The living room feels like a real home and, offering coffee and snacks throughout the day.