no
HOTELS IN TEL AVIV
A city that is THE talk of the town? If you love the fast pace, fine taste, and prefer an iconic, attention-grabbing location… Welcome to Tel Aviv! The city offers a global scene, and ideal round the clock options, Bars on every corner, clubs, cafes, restaurants, beaches, parks, cultural centers, art galleries, markets, picturesque neighborhoods, and happy people.
Urban Soul
Brown TLV
The perfect Tel Aviv boutique getaway, in the middle of all the action, a rooftop with sunbeds, urban garden and many more amenities.
Work Hard,
Play Harder
Lighthouse
Exceptional breakfasts and brunches on Fridays, spa treatments, urban design, convenient location, walking distance to the beach
Bohémien Bourgeois
Brown BoBo
You, Rothschild Avenue and a stunning hotel with a rooftop bar, pool, Chef Meir Adoni's " Méli-Mélo" restaurant all boldly designed to connect the Bohemian and the Bourgeoisie
Timeless Luxury
Debrah Brown
Combining luxury & style, close proximity to the sea, a chef restaurant, spa, and stunning sun terrace to catch some rays, this hotel has it all.
Bauhaus Delight
Polihouse
Central location in the trendy Nahalat Binyamin neighbourhood, stylish rooms, rooftop bar with an infinity pool & great vibe, spa and more
Beachside Glam
Brown Beach House
Located second line to the beach, the hotel offers spacious rooms, a spa, and the Flamengo restaurant, which serves delicious brunches.
Golden Brown
Brown Golden House
Inspired by Miami resorts, this boutique hotel offers an intimate ambience. Get ready for the perfect urban getaway with sea breezes.
Urban Seafront Vibes
Brown Brut Seafront
Perfect beachfront location, sea breezes, gourmet Kilometrage resto-bar, spacious sun terrace with views of the Med and more
Romance by the Sea
Villa Brown Tel Aviv
Located near Frishman Beach, second line to the coast, this breathtaking villa offers a classic boutique experience, featuring breakfasts, a rooftop tanning deck, and more.
Seaside Dream
Brown Seaside
Picture this… you, the beach and a boutique hotel decorated in an exotic vibe, with a lounge bar, sunbathing area, spa and more. Be careful, this hotel is sizzling!
Contemporary Bauhaus Chic
Theodor Brown
Primely located with the bustling Rothschild Blvd at your doorstep, and home to the chic Cena restaurant this hotel is right near all of Tel Aviv's hotspots
Son of a Brown
Dave Gordon
Sassy style in a super location near Gordon Beach, with an urban garden great for grabbing a beer, and wallet-friendly prices.
Historic Design
Villa Brown Rothchild
Designed in an elegant Bauhaus style and ocated on Rothschild Blvd, Villa Brown Rothchild will introduce you to the best bars, restaurants, galleries and shops in the city.
Son of a Brown
Dave Levinsky
Enjoy wallet friendly prices at Dave Levinsky, tour the bustling market, head up to the rooftop for a well-deserved drink and mingle.
Son of a Brown
Dave Downtown
Enjoy an ultra-urban vacation, just a short stroll from the hustle and bustle of Rothschild Blvd at affordable prices.
TASTE THE CITY
Nightlife and fine dining are an integral part of 'The Brown Experience'. Feel free to drop in for a drink at any one of our awesome rooftops, bars, or restaurants, including Chef Meir Adoni's "Meli Melo" and Tomer Agai's "Cena".
TAKE A BREAK
Off the record, you do not always have to keep up with the fast pace of the city. Feel free to take a time out to savor tranquil moments and pamper yourself in the variety of spa rooms in Brown hotels, book a combo vacation and massage package, or make a date with your besties for a fun day.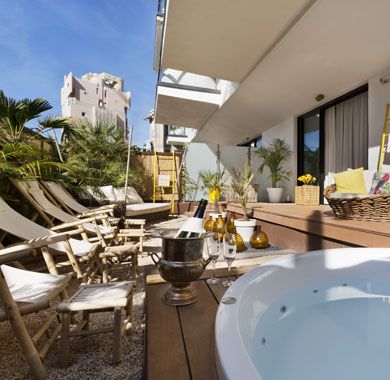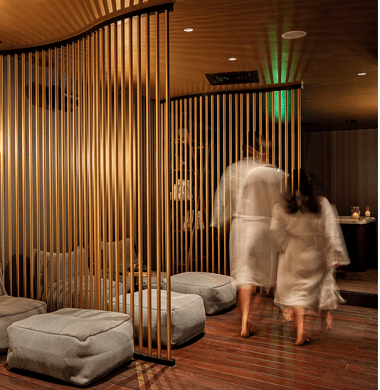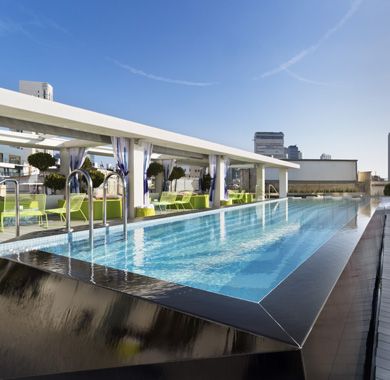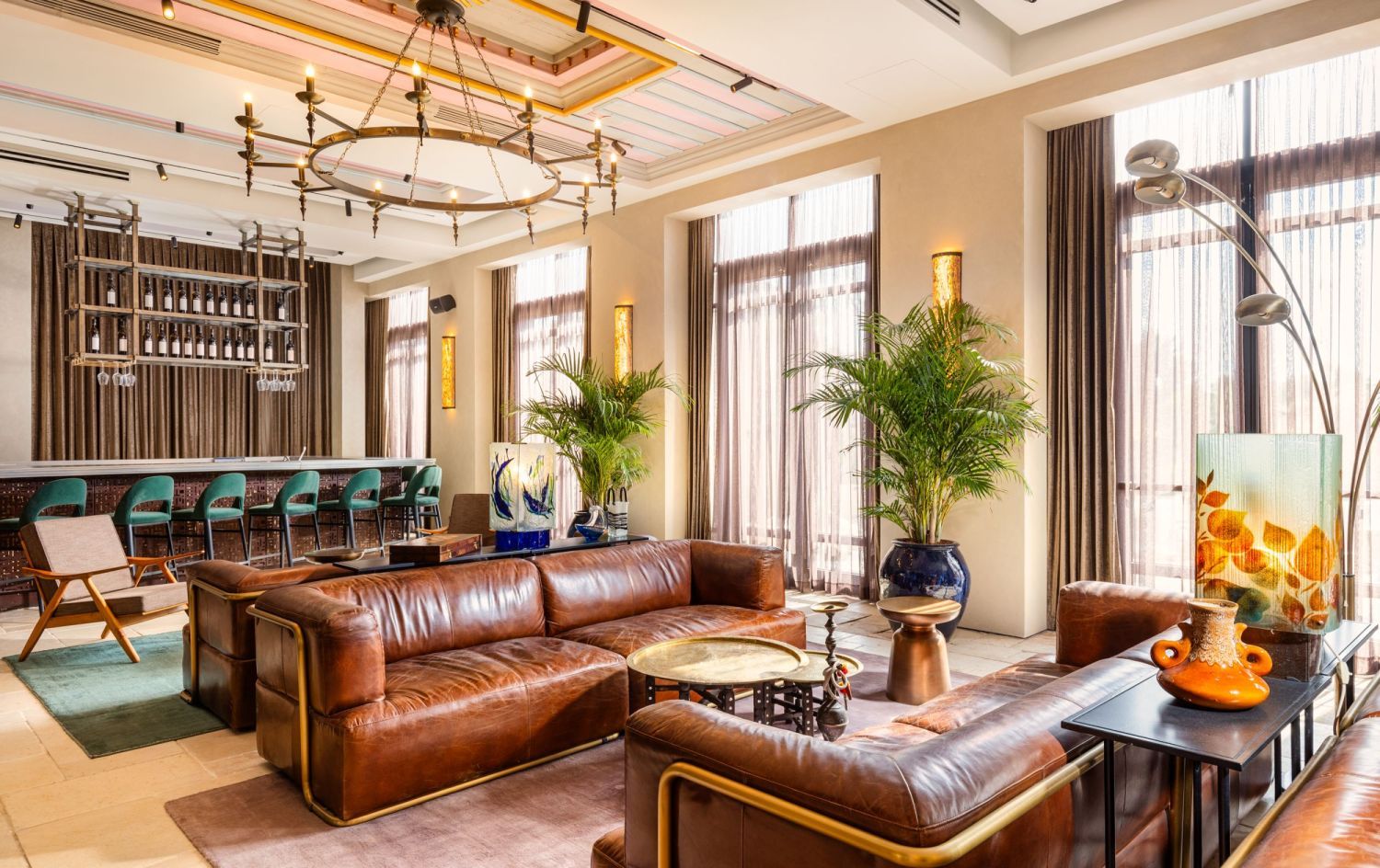 Tel Aviv is a vibrant and bustling city with a rich culture and history. It is a popular destination for tourists from all over the world, and for good reason. The city has a wide range of hotels to choose from, but if you're looking for the best of the best, check out Brown's hotels in Tel Aviv.
Location and Accommodation in Tel Aviv
One of the best things about Tel Aviv is its location. The city is situated on the Mediterranean coast, which means that there are plenty of opportunities for beach-going and water sports. The Brown hotels in Tel Aviv are located in the heart of the city, which means that you'll be able to easily explore all that Tel Aviv has to offer. Whether you're looking to take in the city's rich history, or simply relax on the beach, our hotels in Tel Aviv are the perfect place to stay.
Nightlife in Tel Aviv
Tel Aviv is known for its vibrant nightlife scene, offering a wide variety of options for those looking to party into the early hours of the morning. The city is home to a variety of bars, clubs, and lounges, with all types of music and crowds. From techno clubs to rooftops, the nightlife in Tel Aviv has something to offer everyone. The city's Carmel Market area, also known as the "Tel Aviv port" is a popular spot for locals and tourists alike, featuring a wide variety of bars and clubs that stay open late into the night. Additionally, Rothschild Boulevard and Sheinkin Street are also popular spots, known for their lively atmosphere and diverse crowd. Overall, Tel Aviv's nightlife is a big draw for many tourists visiting the city, and it's not hard to see why.
Luxury and Business Boutique Hotels in Tel Aviv
When it comes to choosing a hotel in Tel Aviv, there are a lot of factors to consider. One of the most important things to think about is the level of comfort and luxury that you're looking for. Our boutique hotels in Tel Aviv for instance, are known for their luxurious amenities, which include a range of services, such as spa treatments, fitness centers, and swimming pools. Our hotels also offer a variety of amenities for business trips - meeting rooms, high speed internet, executive suites and so much more.
Another important factor to consider when choosing a hotel in Tel Aviv is the level of customer service that you're looking for. Each and every single Brown hotel in Tel Aviv is known for its exceptional customer service. The staff is friendly, helpful, and always willing to go the extra mile to ensure that their guests are happy and satisfied. This is especially important when you're travelling to a new city and need a little extra assistance.
Last Thing Before You Go
Tel Aviv is a fantastic destination for travellers of all ages. With its rich culture and history, beautiful beaches and luxurious amenities, Tel Aviv offers something for everyone. And when it comes to choosing a hotel in Tel Aviv, the Brown hotels are the best choice for luxury, comfort, and customer service. So, book your stay today and enjoy everything Tel Aviv has to offer!